TRUNX's THEATRE MISSIONS
Trunx runs the Maradan Theatre, which is famed for its skilled orchestra.
He wants the whole of Marada to enjoy music as much as he does,
and will reward your pet for listening to a wide range of CDs.
Trunx has 30 different missions for you to complete.
He will select one of the many cds in Marada and you will need to show him that you have played it
to one of your pets. If you do, you will move on to the next level.
If not, you will fail and will have to start again.
REMEMBER YOU CAN ONLY GO INSIDE THE CASTLE WHEN IT IS OPEN ON ALTERNATE HOURS.
IF THE CASTLE IS CLOSED ENTER THE THEATRE VIA THE GAMES PAGE.
Click here for a full list of CDs.
Trunx will ask for any CD up to and including Rarity 30.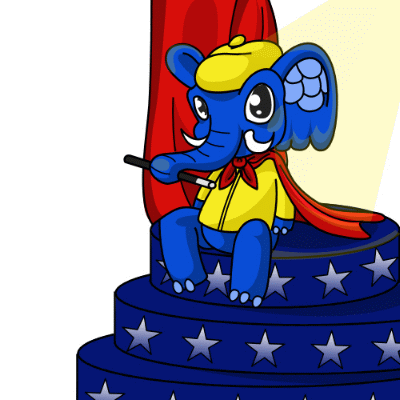 No.
Prize
No.
Prize
No.
Prize
No.
Prize
1


Royal Potato
2


100mps
3


Trunx t-Shirt
4


250mps
5

Trunx Shield
6


500mps
7


600mps
8


Trunx Book
9


750mps
10


850mps
11


1,000mps
12


The Musical
Phanty DVD
13


1,100mps
14


1,200mps
15


1,300mps
16


1,500mps
17


Theatre
Stamp
18


2,500mps
19


5,000mps
20


10,000mps
21


Trunx Plushie
22


25,000mps
23


30,000mps
24


Trunx
Knife
25


40,000mps
26


50,000mps
27


Princess Costume
28


75,000mps
29

Musical
Pearl
30


Phanty Potion
and


100,000mps
| | |
| --- | --- |
| | Princess avatar gained from completing Mission 27. |
| | Theatre avatar gained from completing Mission 30. |